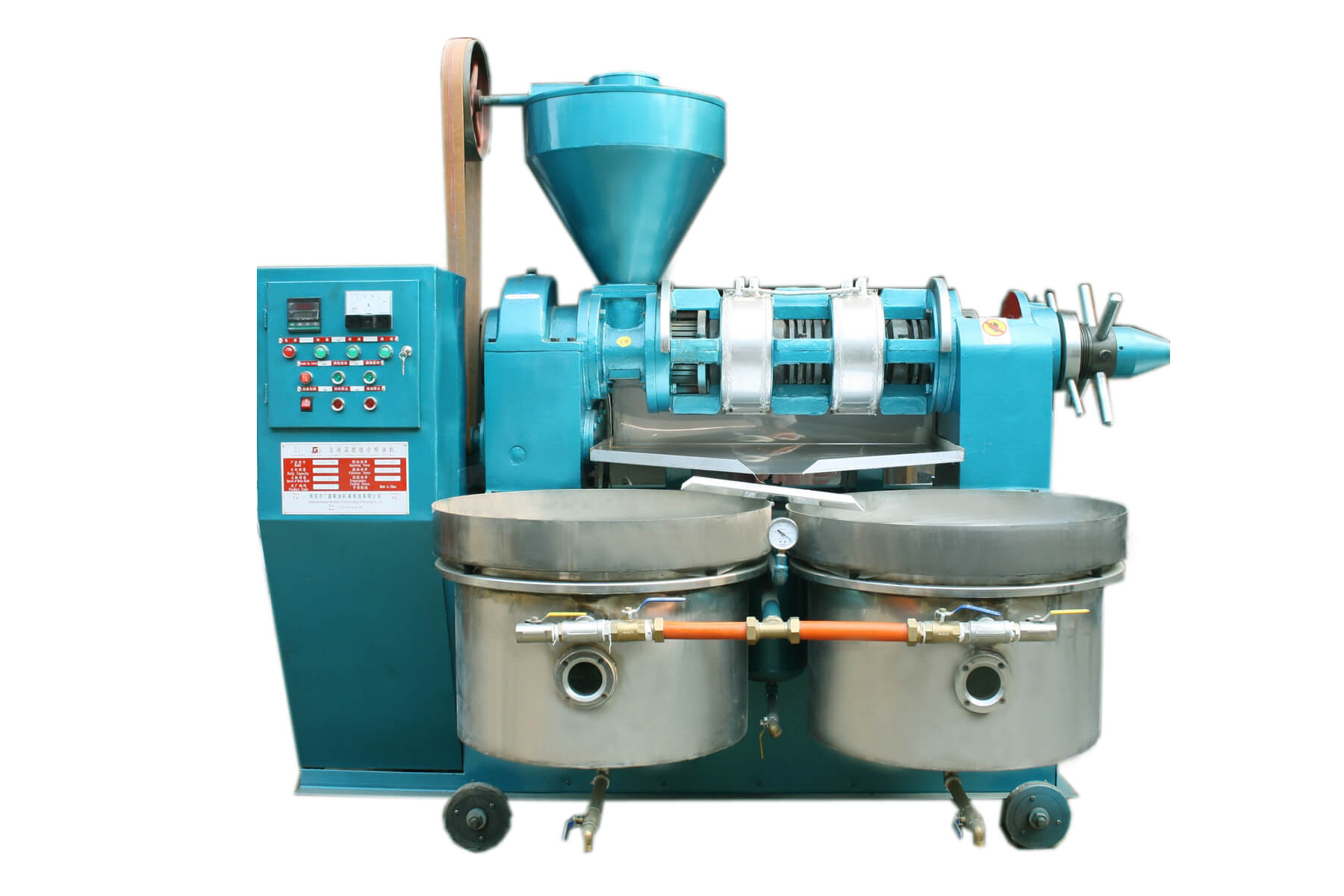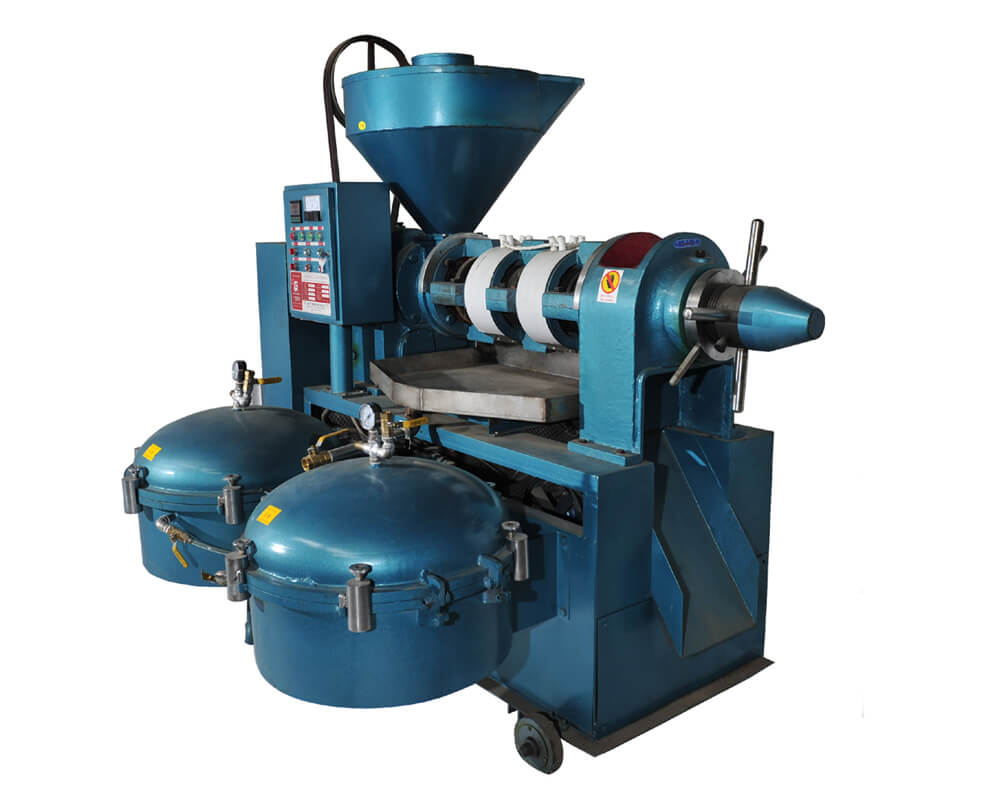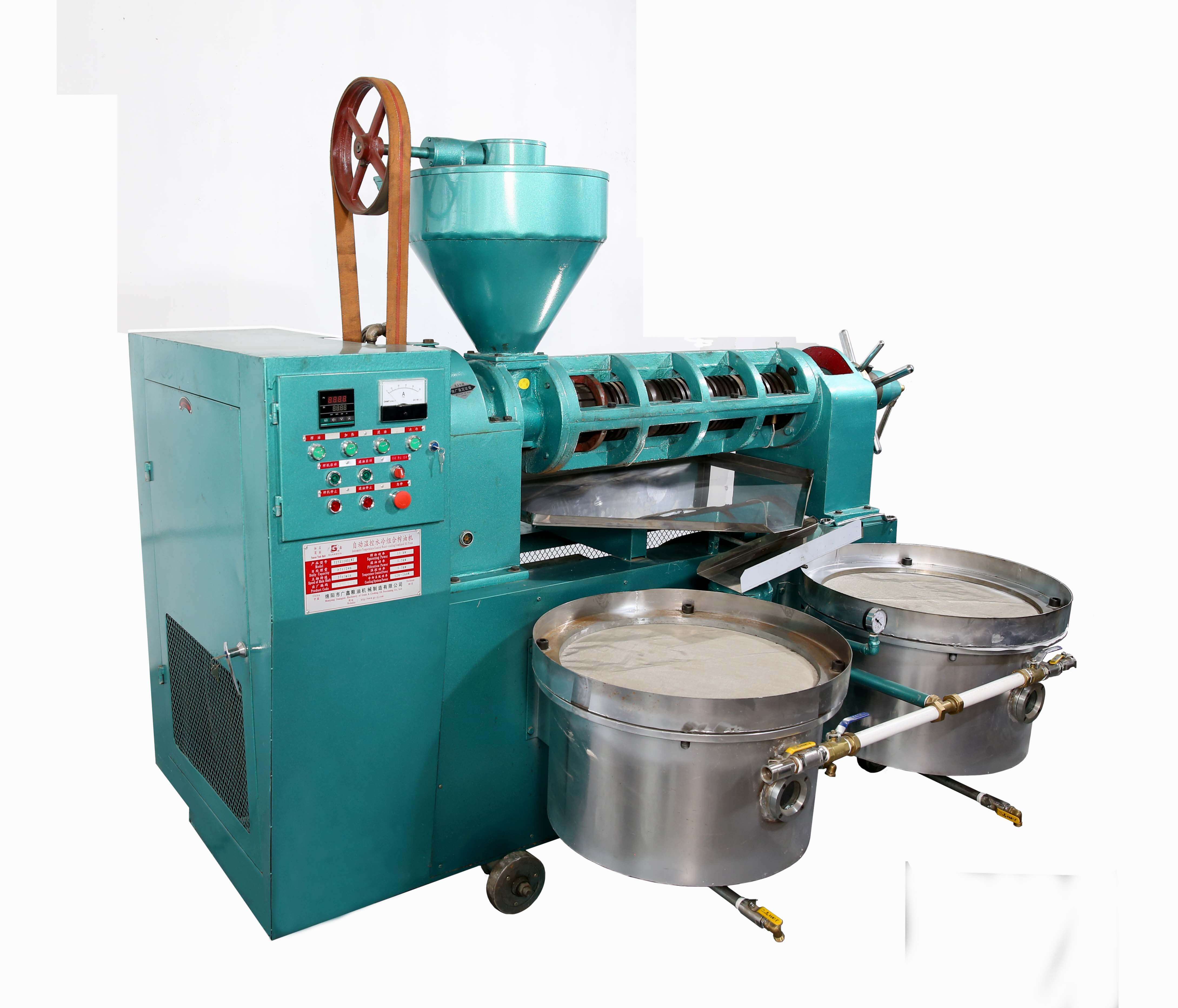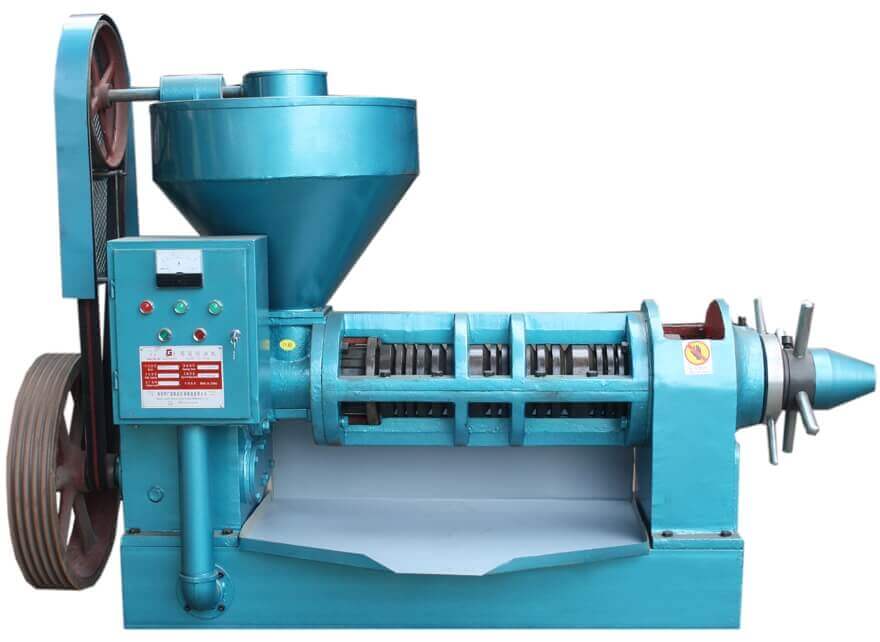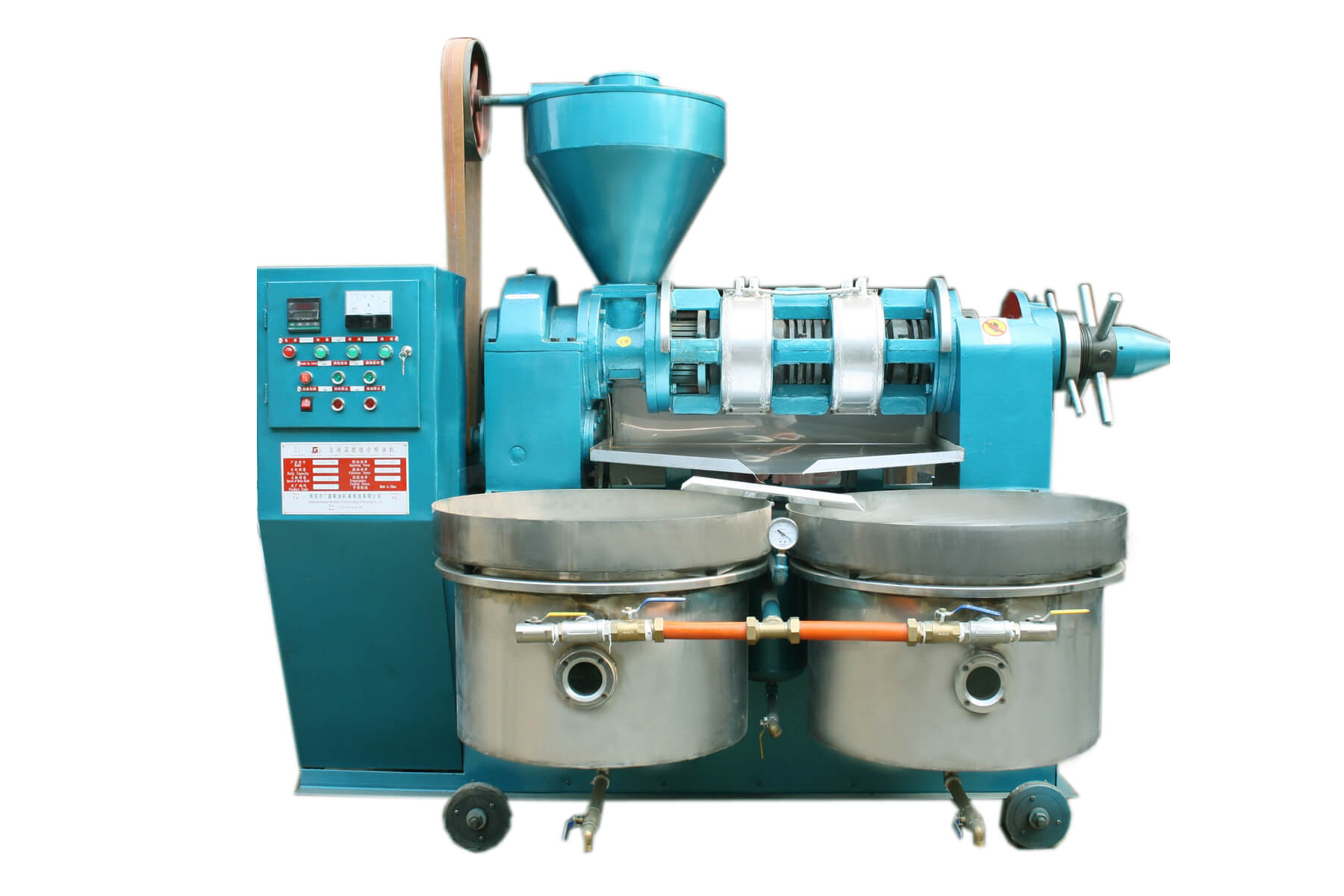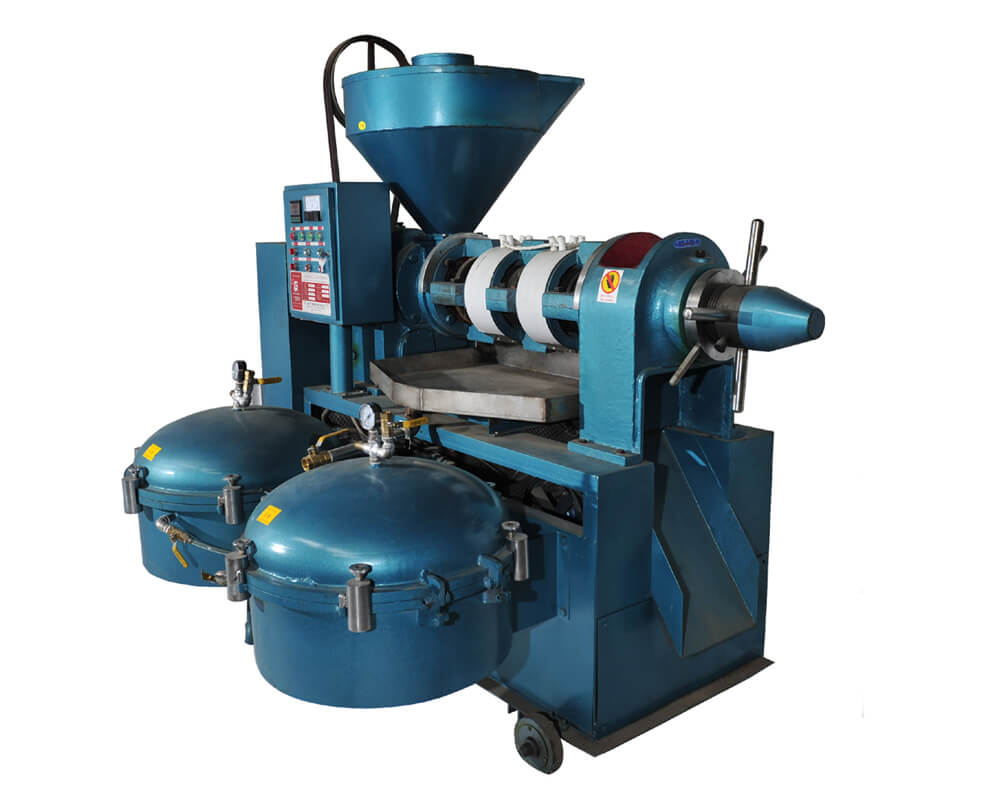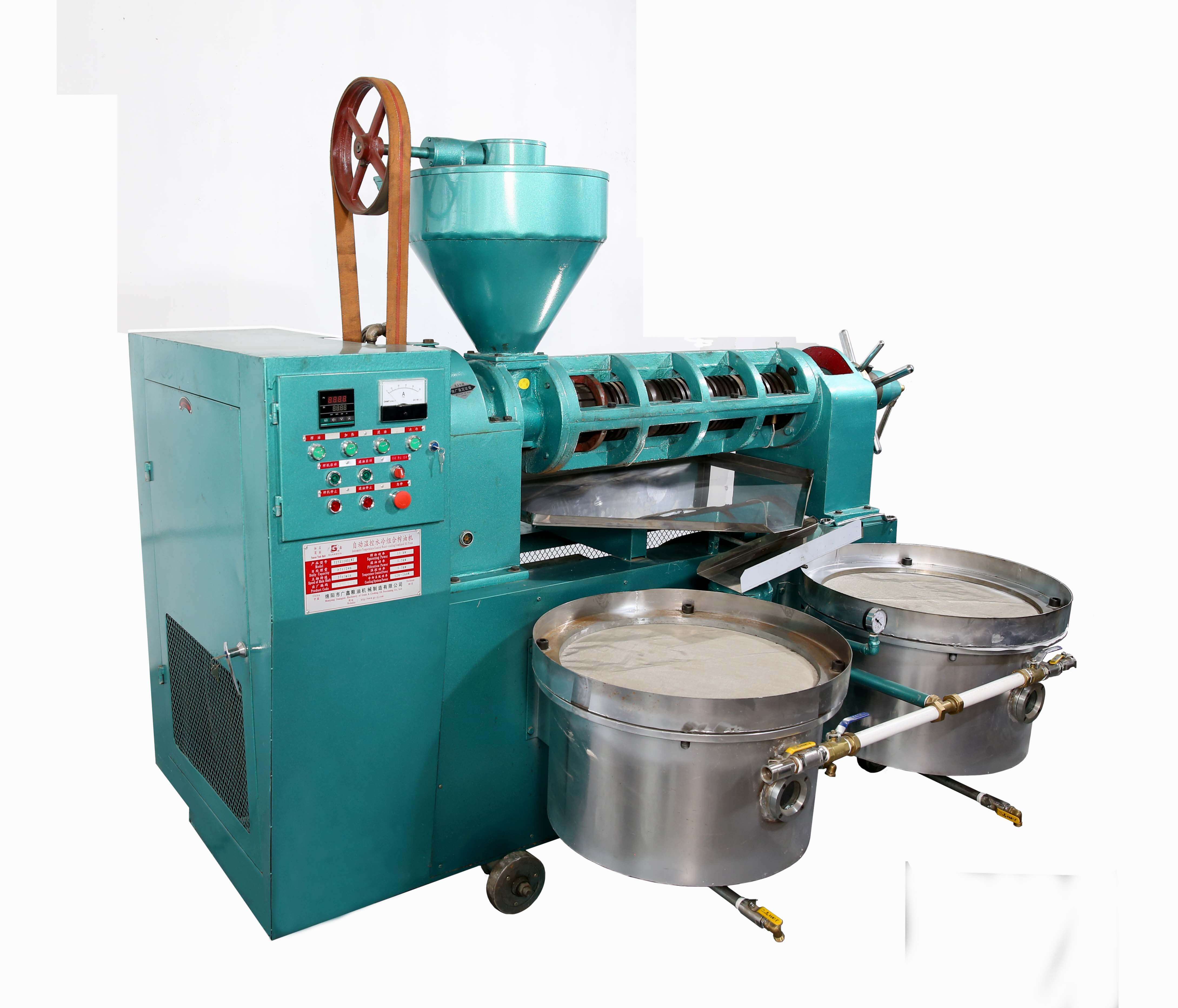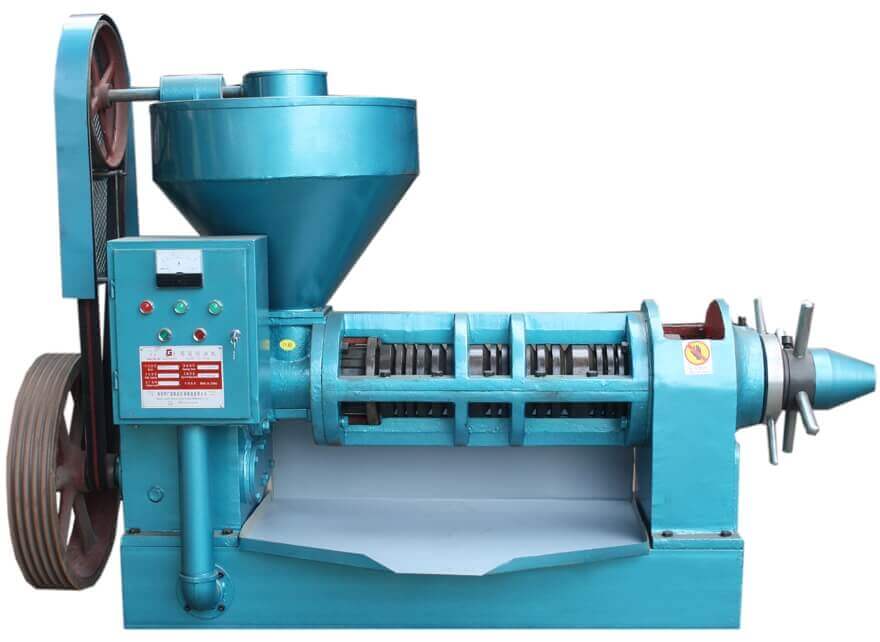 Screw oil pressing machine Detail
This machine type can press copra, sesame, walnut, sunflower seed, peanut, rapeseed, soybean,
and so on. It has micro electric control, infrared heating, vacuum filter, triple squeezing and multi-stage pressing. The product oil after filter can be used directly. It is cold and hot amphibious type.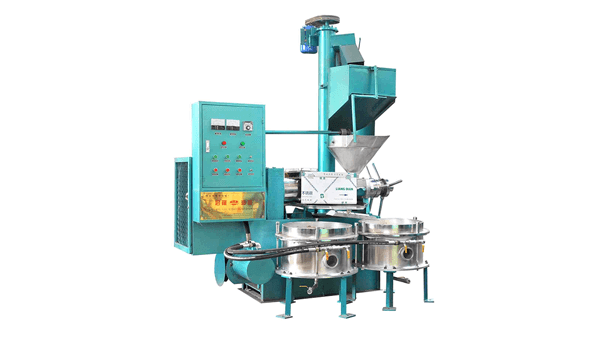 Advantage

Spiral oil press has many advantages, such as high oil yield, energy saving, labor saving, wide use, pure oil, small occupation area, high oil yield, suitable for all seasons, unrestricted, efficient fine filtration, fast and convenient, extensive pressing, multi-purpose and so on.
Main technical parameters:
| | | | | | | |
| --- | --- | --- | --- | --- | --- | --- |
| Model | Processing capacity (T/24h) | Residue oil of the cake(%) | Sprial axes rotate speed (r/min) | Main electromotor power (kw) | Measurement (L*W*H)(mm) | Weight (kg) |
| Ocean 70WZ | ≥1.3 | ≤8.0 | 35-45 | 4 | 1500*1100*1620 | 500 |
| Ocean 90WZ | ≥3.0 | ≤8.0 | 32-40 | 5.5 | 1310*1180*1410 | 560 |
| Ocean 10WZ | ≥3.5 | ≤8.0 | 32-40 | 7.5 or 11 | 1718*1450*1735 | 973 |
| Ocean 10-8WZ | ≥4.5 | ≤8.0 | 32-40 | 11 | 1818*1450*1735 | 1042 |
| Ocean 120WZ | ≥6.5 | ≤6.0 | 32-42 | 11 | 2120*1350*1890 | 1080 |
| Ocean 130WZ | ≥8-10 | ≤8.0 | 30-40 | 15 | 2005*1610*2010 | 1280 |
| Ocean 140WZ | ≥9-11 | ≤8.0 | 30-44 | 18.5 | 2005*1610*2010 | 1400 |
| Ocean 70ZWY | ≥1 | ≤8.0 | 32-42 | 4.5 | 2120*1350*1890 | 1080 |
| Ocean Q10 | ≥3.5 | ≤8.0 | 32-40 | 7.5 or 11 | 1790*1520*1915 | 1023 |
| Ocean Q10-8 | ≥4.5 | ≤8.0 | 32-40 | 11 | 1890*1520*1915 | 1075 |
| Ocean Q120 | ≥6.5 | ≤6.0 | 34 | 11 | 1948*1522*1915 | 1115 |
| Ocean Q130 | ≥8 | ≤8.0 | 34 | 15 | 2030*1720*2100 | 1420 |
| Ocean Q140 | ≥10 | ≤8.0 | 32-38 | 18.5 | 2120*1350*1890 | 1315 |